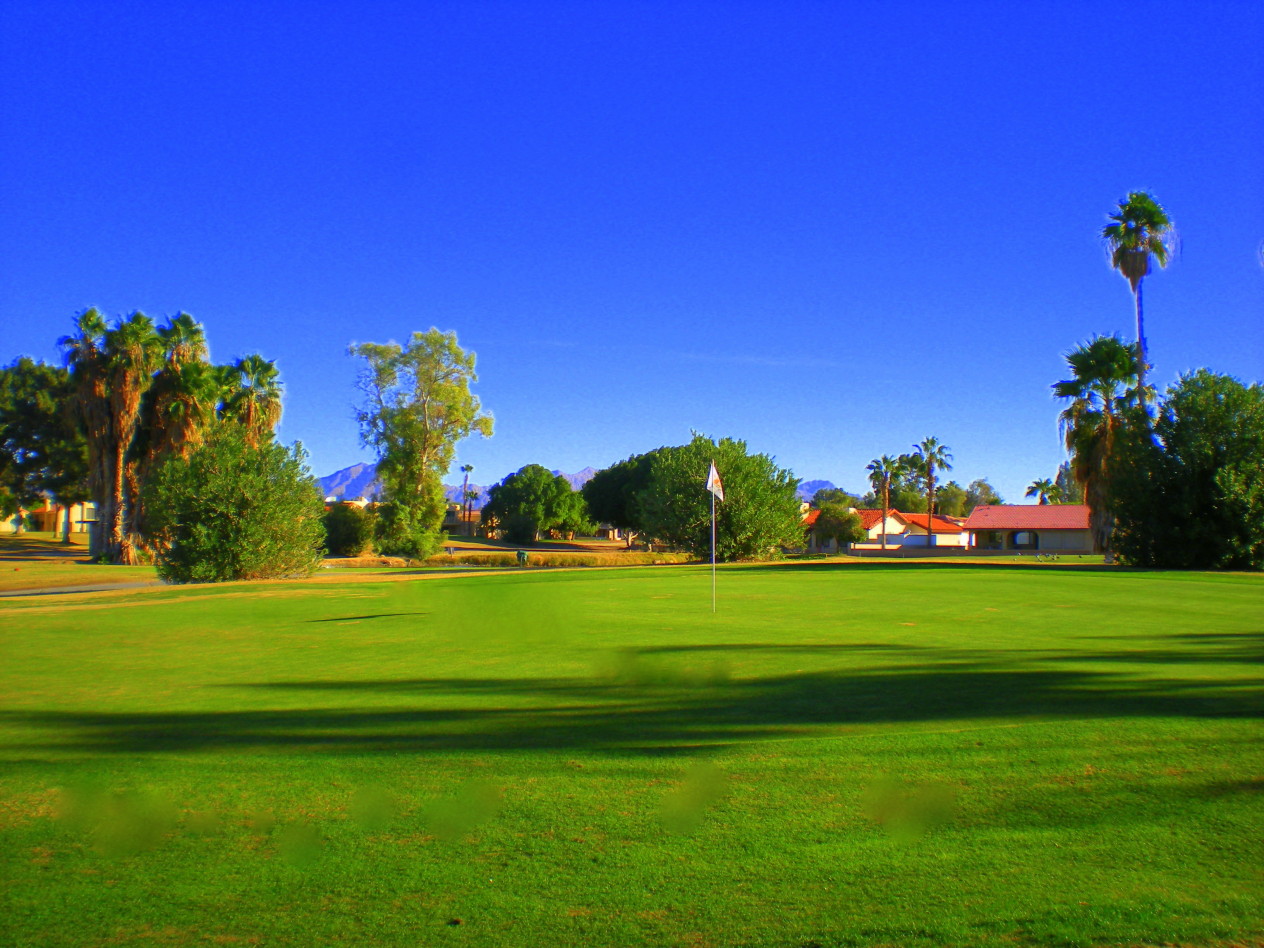 Welcome to Mesa Del Sol Golf Club
Designed by Arnold Palmer, Mesa Del Sol Golf Club is a daily fee golf course, open to the public, featuring 18 championship holes of golf. Located next to the Gila Mountains, in the Fortuna Foothills area of Yuma, Arizona, Mesa Del Sol Golf Club offers one of the most picturesque golfing experiences in the region and is a favorite course of residents and visitors alike.   We renovated the golf course in the Summer of 2022 by replacing the turf on all of the greens with TifEagle Bermuda, and replacing the turf on all of the tees, fairways and surrounds with TifTuf Bermuda.   We also leveled and expanded numerous tee boxes, and re-shaped and expanded numerous greens.  We hope you enjoy the end result once the turf has matured.
Mesa Del Sol golf course accommodates players of all experience levels — from beginner to elite. Players can choose among five sets of tee boxes, ranging in yardage from 4,300 yards from the forward tees and stretching to 6,800 from the back tees. We have an active Men's Club and Women's Club, as well as weekly co-ed events. If you're new to town and/or want to expand your social network, our clubs, leagues and casual groups are a great way to meet new friends.  Our amenities include a full-length grass driving range, multiple practice putting greens, pro shop, snack bar with full liquor service, and outdoor patio.
Summer 2022 Turf Replacement Project
We closed over the Summer 2022 to replace the existing turf with newer grass varieties.  The existing turf on the tees, fairways and surrounds has been replaced with TIFTUF grass, and the existing turf on the Greens has been replaced with TIFEAGLE grass.  Several Greens have been expanded and re-shaped to account for the faster speeds and slope requirements of TifEagle.  Tee boxes have been leveled and expanded, as needed.  While some of the new turf needs a bit more time to fill-in and mature during the Spring & Summer growing seasons, we fully expect the end result to be worth the wait.
Key Benefits of TifEagle Greens:
Improved speed, consistency and overall playability
Superior color retention under cool conditions
Smooth transitions during overseeding and spring green-up
Less thatch buildup
Key Benefits of TIFTUF tees, fairways and surrounds:
Best drought tolerant grass
Excellent late season color retention and early spring green-up
Superior color and density
High resistance to traffic
Fast recovery from wear/tear or drought
Come Join Us
Mesa Del Sol Golf Club also provides a variety of services to its customers including club rental, club house with snack bar, full bar service, dining room and outdoor patio, on-course beverage service (seasonal) and a full practice facility with driving range, multiple putting greens and professional golf instruction (seasonal).
Mesa Del Sol Golf Club is family owned and operated by full-time Yuma residents. 
Play the Best!  Play Mesa Del Sol Golf Club!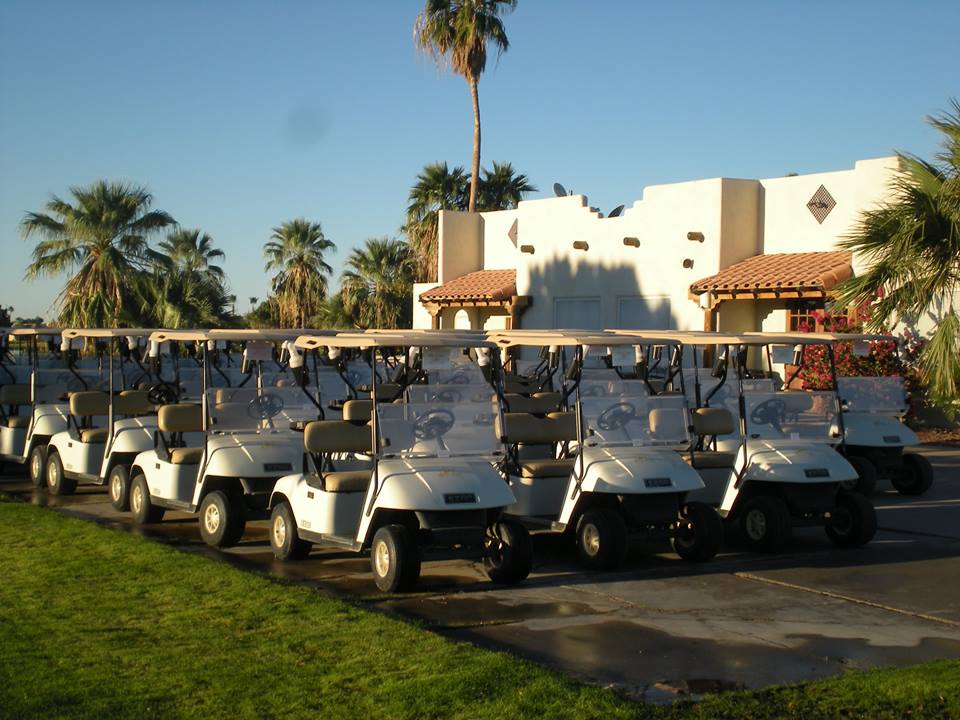 "Every hole is unique in that it is surrounded by beautiful homes and landscaping. There is a view of the ever changing beauty of the foothills from most fairways. The rates are reasonable depending on the time of year for a championship golf course. Every hole is challenging and at times forgiving even for the inexperienced golfer."